3ds Max and Maya are two of the most widely used 3D modelling software applications in the gaming industry. Both tools have a long history of being used to create stunning game assets, and both offer a wide range of features that are specifically designed for game modelling. However, when it comes to choosing between the two, it can be difficult to know which one is the best fit for your project.
The video game development market has been steadily growing in recent years. With advancements in technology, there are more platforms available to play games on, from consoles and PCs to mobile devices and virtual reality systems.
According to statistics, market size of the video games software development industry in the United States will continue to evolve, generating more and more profits.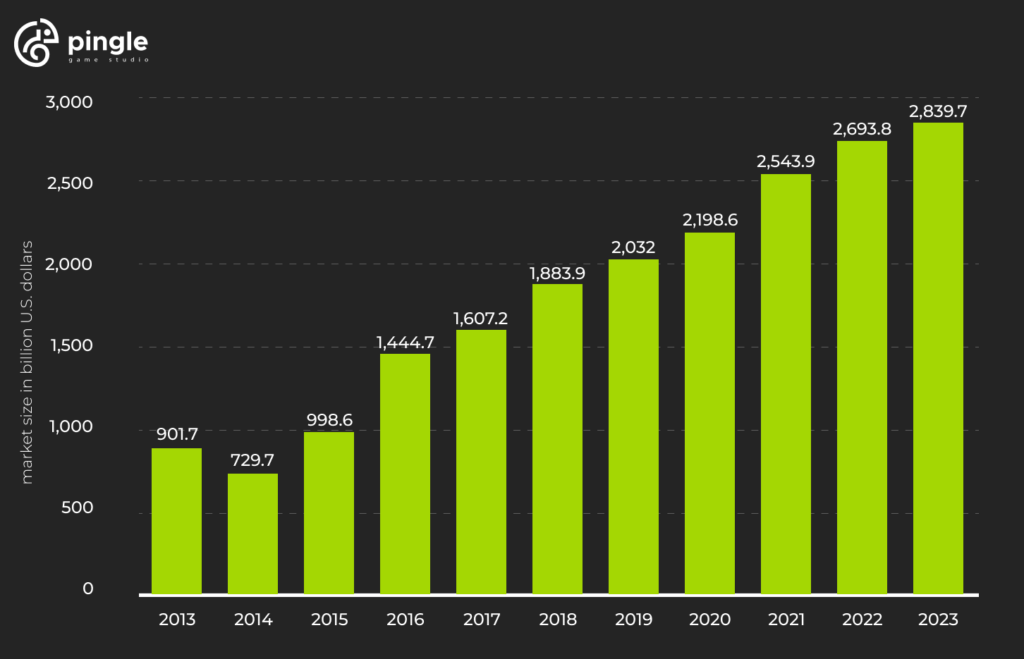 In this article, we will compare two Autodesk software: 3ds Max and Maya in terms of their features, performance, and suitability for game modelling. We will also discuss the pros and cons of each tool, and help you determine which one is the best choice for your specific needs. Whether you're a seasoned game developer or just starting out, this comprehensive guide will provide you with all the information you need to make an informed decision about which 3D modelling software to choose.
What is 3ds Max?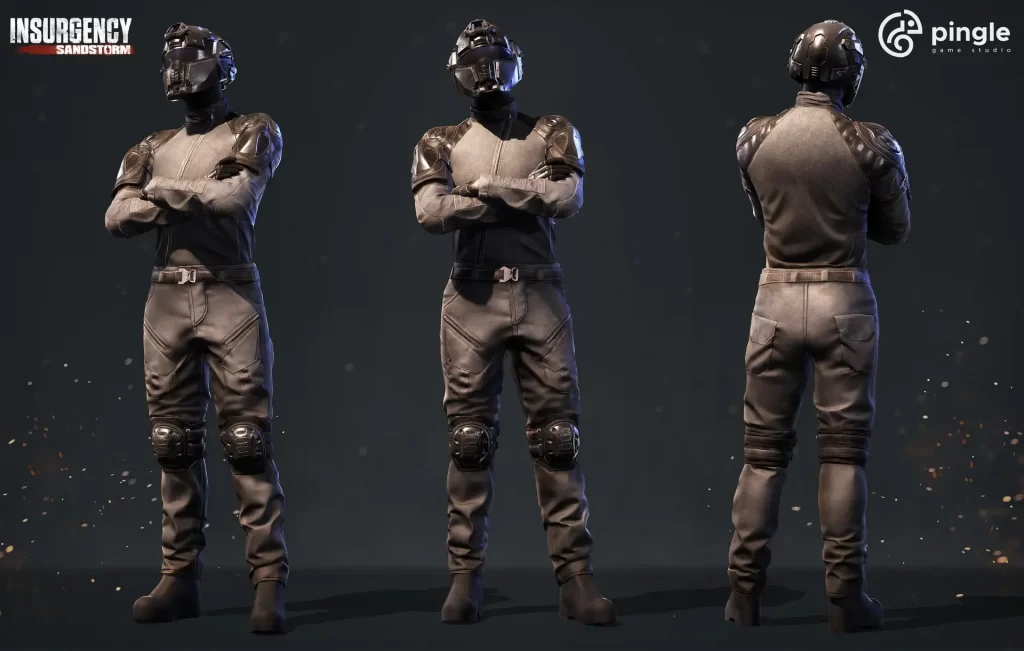 Source: Artstation.
In a nutshell, 3ds Max is an advanced 3D modelling software that is developed by Autodesk. This professional grade program is used by a wide range of digital artists that include but aren't limited to video game designers, VFX artists, and pre-visual artists. With the current VR trend moving forward, 3ds Max is also primed for use in creating Virtual Reality programs and experiences.
3ds Max provides a robust toolset that is primarily for modelling but can be used for other purposes depending on your needs. 3ds Max delivers a multitude of tools that provide artists with flexibility depending on their needs.
3ds Max delivers a modelling suite that allows you to create any shape, no matter how complex, and has been responsible for stunning models and environments in both gaming and film. By deploying dominant and flexible polygon-based modelling tools, artists can promptly and efficiently create complex models that deliver unparalleled clean 3D topology.
Alongside the advanced modelling systems provided by 3ds Max, there is a powerful texturing and shading suite that delivers support for Substance maps and Open Shading Language (OSL) Artists can create and implement textures of any nature to their models with 3ds Max providing the option to bake textures within the suite, making it incredibly streamlined and efficient for 3D content creation.
3ds Max 2023 Update
3ds Max 2023.3 update includes some brilliant additions to make the software more complete, consistent, and reliable. There has been a dramatic improvement from Polygon to Triangle Mesh Conversion. Artists and animators will be able to take full advantage of a 40% speed improvement when it comes to converting data from polygon to mesh.
Alongside this, the update has included a new Organic noise OSL map, which allows you to create realistic organic-looking noise patterns using a series of modulating/filtering OSL noises. This addition provides dozens of pre-sets to promptly set up a range of caustic and non-concrete noises.
With ongoing support for Substance, Corona Renderer, and Arnold Renderer, this update provides ongoing usability and accessibility for artists to take full advantage of in their next project.  You can find further information about the latest updates here.
With the aim of this article to put 3ds Max vs Maya in head-to-head competition, we can break down the specifications and capabilities into categories to give you a better idea of what will suit your next project. 3ds Max vs Maya is less about capabilities and more about context, both pieces of software provide next-level tool sets that are creative gold mines, but it depends more so on what you need the software for.
The Breakdown
3ds Max System requirements
When comparing 3ds Max vs Maya there is one standout that may change your mind about which software to work with primarily – the operating system. Whilst both provide similar tool sets when it comes to 3ds Max vs Maya, only Maya can function on all operating systems whereas 3ds Max is only available on Windows, which means you can immediately rule out use on Mac and Linux, which is a significant downfall of the program.
3ds Max Price
3ds Max is a subscription/licensed-based software, and is industry standard when it comes to games and film, which means you can expect licenses to be quite pricey depending on what you're using the software for.
3ds Max Functionality
As an industry-standard software, 3ds Max provides outstanding functionality and is considered to be incredibly reliable. Not only that, but Autodesk provides ongoing support for the software, which means you can be assured if there are any bugs, they'll very quickly be addressed.
3ds Max Speed
In terms of speed, this is user-defined, it depends heavily on what you're using 3ds Max to produce, however, it provides a lot of render options too, allowing you to experiment with what will work best for your environment.
3ds Max Interface
3ds Max is considered to be slightly more accessible compared to Maya, as its user interface is more streamlined, less cluttered, and generally more straightforward to explore. That being said, this depends more so on your experience with modelling-based software suites.
3ds Max Modelling
Modelling between the two software suites isn't comparable, they both provide extensive tools and resources to create amazing model work. The only real difference industry-wise is 3ds Max due to the simplicity of some of its tools and ability to create quickly, which is generally used for more architectural-type content.
3ds Max Animation
3ds is rarely used for animation processes. Almost 10 times out of 10 in a studio situation, Maya will be used over 3ds Max for this process, as it is far more robust and dynamic in Maya.
3ds Max For beginners
For beginners, 3ds Max is incredibly accessible from an interface perspective and due to being an Autodesk product, also ships with an incredible array of resources to help you learn the ropes. 3ds Max is user-friendly and the ongoing support for it means that for beginners, you'll be able to get up and running quickly and efficiently.\
Pros & Cons of 3ds Max
Pros
Easy to learn and use
Powerful rendering capabilities
Great resources available for it
Cons
Only works on Windows operating systems
Lacks robust animation capabilities
Less customizable
What is Maya?
Source: Artstation.
If we're going to be considering 3ds Max vs Maya, we need to outline Maya and its capabilities, as whilst it is similar to 3ds Max, there are some major differences that may make it more useful to you and your needs in the development process. As one of the most well-known Autodesk products, Maya is a robust piece of software that is used for any 3D creation and is primarily used in cinema but is also common in game development.
Maya is full-bodied and delivers advanced modelling capabilities as well as a powerful animation system that includes dynamic animations and simulations depending on the plugins you use. Maya is renowned for being versatile and it can be customized to suit almost any part of a pipeline in production, which is why it is one of the most used 3D software in a professional setting.
Maya 2023 Update
Maya's latest updates provide robust changes to make your life as a 3D artist far easier. This latest update includes but isn't limited to an updated USD plug-in, updated Bifrost plugins for simulation work, the new Blue Pencil tool for creating 2D shapes in the viewport, an improved Boolean system for object modelling, and an overall streamlined user experience. There is plenty more to cover, and you can find further information about updates here.
The Breakdown
Maya. System requirements
Maya system requirements are the same as 3ds Max however, Maya will run on almost any operating system, giving it a very hefty advantage of accessibility.
Maya. Price
Being an Autodesk product, Maya is on a subscription-based plan, the prices of which vary depending on studio size and software-specific uses.
Maya. Functionality
Maya provides the same robust functionality as 3ds Max and any bug reports tend to be addressed as each update is released. Autodesk is consistent and reliable when it comes to addressing issues.
Maya. Speed
Speed is entirely user based, if you know your way around 3D software, Maya is a breeze and provides many render options too, which means you can find something that will work for the pace of production you require.
Maya. Interface
Maya's interface despite being highly customizable is complex and less user approachable than 3ds Max. Going into Maya without knowing anything about 3D modelling software, you may find yourself a little lost at first, however, this is an Autodesk product which means there are plenty of resources to teach you your way around the software.
Maya. Modelling
The bread and butter of Maya, modelling is incredibly easy and efficient in Maya, there is a reason it is the industry standard for modelling and you'll quickly discover that when you use it.
Maya. Animation
Maya includes a dynamic and advanced rigging and animation system that has no limits – it is as complex or as simple as you need it to be.
Maya. For beginners
Maya is less forgiving for beginners than 3ds Max, however as mentioned previously, there are a lot of educational resources for the software, making it easy to pick up over time.
Pros & Cons of Maya
Pros
Can function on any operating system
Industry standard for Modelling/Animation
Powerful dynamic simulation plugins
Cons
Difficult to learn
Cluttered Interface
Less stable than 3ds Max
3ds Max vs. Maya: which one is better in 2023?
Now that we know a bit about each piece of software, we can accurately assess 3ds Max vs Maya and break down each advantage and disadvantage to give you a solid understanding of which software you should use for your next project.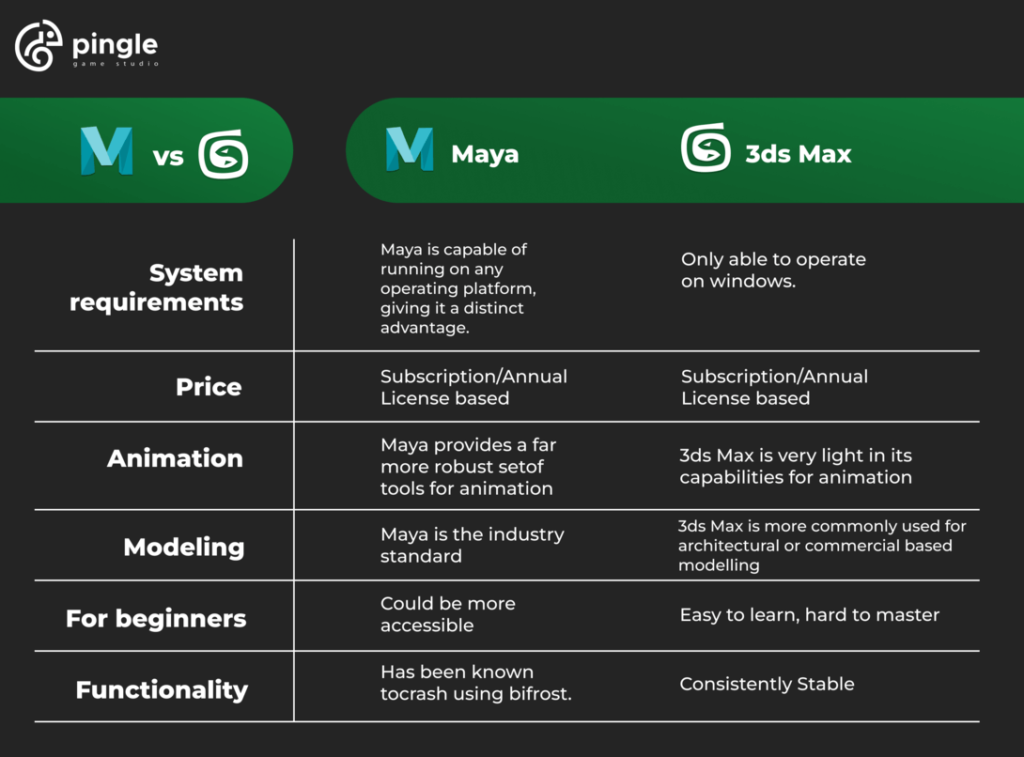 Autodesk 3ds Max vs Maya is more about you and your needs. As you can see from our summary, both suites are capable of a lot of fantastic content creation, but it depends more specifically on your preferences and level of understanding of 3D software. When addressing Autodesk 3ds Max vs Maya we can see that despite being used for similar content, they are used in different contexts. 3ds Max tends to be used more for commercial-based modelling whereas Maya is more common in creative means such as films or games.
Maya vs 3ds Max in game development skews heavily towards Maya, specifically because it can handle a larger variety of content that game development needs. When we look at Maya vs 3ds Max in animation, Maya wins out again, as it delivers are very powerful rigging and animation inbuilt system that can provide advanced animations that are game/film grade.
Maya vs 3ds Max in terms of modelling, depends more so on what you're modelling for. If you're modelling for architecture purposes, 3ds Max will work better for you, if you're modelling for a game or a film, in a creative capacity, look to Maya.  Finally, if you're a beginner and you're considering Maya vs 3ds Max for Beginners, and you're just modelling, look to 3ds Max, otherwise start with Maya.
Final Thoughts
Believe it or not, there is a third option when it comes to deciding on this software, and that is working with the experts at Pingle Studio and letting them handle the modelling and animation for you and your production. Our passionate and professional staff have advanced knowledge of not just 3ds Max and Maya but also Blender.
Pingle Studio is a Ukrainian game development outsourcing company which means we can provide a multitude of game production services including but not limited to Porting, Testing, Game art, Animation, Modelling, and pre-vis.
At Pingle studio we've successfully worked with some of the industry giants including Epic games, EA Games, Square Enix, Disney, Zynga, and Focus entertainment to name a few. With our team of 400 professionals who have expertise in all sorts of game development fields, you can be sure that we'll be able to assist you with any part of the game production pipeline. If you want to hear more about products we've been a part of, you can find out more here.