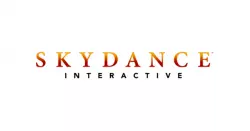 the challenge
make sure the walking dead: saints & sinners has at least 60fps on all the areas
the challenge
the result
the result
the game is safely playable on any required vr device
commercial and critical reception
Saints & Sinners scratches the itch for a truly explorable Walking Dead world with the grace and confidence of a well-lubricated bowie knife.
01.
experienced with
VR games
and devices
02.
agile to deliver a
launch-ready game
with a short turnaround
03.
Vision grounded in 15+
years of experience
with unreal engine
pingle advantages
The Walking Dead:
Saints & Sinners
provides smooth gameplay
on any VR device

Adapting game design
to feel native and intuitive
on any gamepad.

Atmospheric visuals
and deep level-design
based on the original game.
Challenging game design
and perfectly counted balance
for both hardcore and casual gamers.
here are some solutions we're
especially proud of
A team of QA professionals made sure there's no poor performance area in The Walking Dead: Saints & Sinners:
challenge
Detect the most resource-consuming pieces of the game
solution
Allocate QA specialists with VR experience to test the game
Note and report discovered bottlenecks and areas with crashes to Skydance Interactive
challenge
Make sure game controls work well on any VR controller.
solution
Assign a specialist to every required VR device
Perform all the necessary game testing methodologies
Report discovered issues to Skydance Interactive