At Pingle Studio, we understand the importance of visuals when it comes to game titles. The aesthetics and atmosphere of a game are what draws players in, and our concept artists know exactly what it takes to help build your idea. The visuals of a game start with concept art, and luckily we can provide next-level
concept art services
that will convert your vision into a reality.
Your game world matters to us, which is why we provide you access to incredible 3D environment design services. Whether you need awe-inspiring fantasy landscapes or breathtaking cyberpunk cities, we can provide you with experienced and creative artists that know how to take your idea and turn it into a fleshed-out environment that players will love to get lost in.
Characters, be it the main hero, villain, or an NPC, are what breathes life in any story, and games are no different here. With the amazing ability to create custom characters that are expressive, dynamic, and believable, our 3D Characters Design Services will help you make truly deep characters. Whether you need a cutthroat sci-fi villain or a cute and cuddly sidekick, our character design team will be able to assist you with ease.
Charm your players and provide your game with a unique atmosphere with the help of VFX services done by industry veterans. From magic to explosions, our team of creative minds is ready to breathe life into any possible element of your game.
Even the most beautiful art asset would totally ruin an atmosphere and a gmaplay if it's poorly animated. Do not hesitate to use our 3D Game Animation Services to breathe life into the gaming world you dream of. With tight connection to tech art, VFX, #d and concept art teams, our animators make sure all the moving parts of your game do their job.
Pingle Studio can provide the entire game production pipeline if needed. That includes the challenges of UI/UX design, which our gifted team are masters at. Our UI/UX design services take into account all of your game's functions, visuals, and play feel to create sleek UX/UI designs. You can be assured when working with Pingle Studio, you'll have access to experienced professionals that will build, test, and produce elegant and robust UX/UI design.
Technologies we use
Substance Painter
ZBrush
3DCoat
Adobe Photoshop
3ds Max
Unreal Engine
Blender
Unity
Maya
Substance Designer
testimonials
What our partners say

Alex Nichiporchik - CEO at tinyBuild
"
"
We often require help with projects "on fire". Pingle has always been flexible enough to accommodate our needs. They've not been scared by challenging projects. We were able to ship multiple projects on tight deadlines with the challenging tech behind them. Pingle were able to deliver on time.
"
"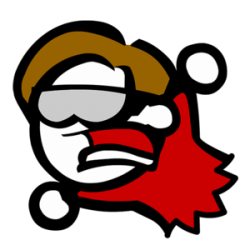 Carter Lipscomb - Dr. Business at Iron Galaxy Studios
"
Iron Galaxy was very pleased with the development work Pingle did for our company. The Pingle team was a terrific functional fit and matched our intensity for high quality deliverables on time or ahead of schedule.
"


Kevin Franklin - Founder/CEO at Final Strike Games
"
"
We needed a partner that was experienced with UI/UX in UE4 and who could help us with the implementation and optimization of features we had already roughed in. We saw the experience level of the team and their focus on UI and UX as key capabilities. Pingle helped us with many different tasks on multiple areas of the game and we are very thankful.
"
"
Michael Davies - Producer at Skyhook Games
"
"
It was an absolute pleasure to work with Pingle Studio, who provided great help with both the development and porting of Lawn Mowing Simulator. Their communication, efficiency, skill and experience have been a huge benefit to LMS.
"
"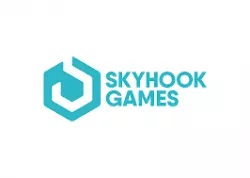 Nicolas Soufflet - Director of Strategic Partnerships & Sourcing at Skydance Interactive
"
"
We needed an external QA support in the weeks leading to the release of The Walking Dead: Saints & Sinners. Pingle seemed to have all the necessary resources available on top of being a competent and well-versed in VR studio. We identified and addressed a volume of bugs we couldn't have tackled on our own. The game release was a big commercial success and our collaboration ensured a fantastic first impression!
"
"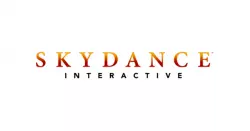 Tobias Fossheim - Producer at Revolution Software
"
"
We knew that Pingle had helped our friends at Dontnod Entertainment in porting their title Life is Strange to iOS. Pingle managed to optimise our existing mobile assets to run on the lowest end devices supported by Apple Arcade to a playable frame rate. A professional, friendly, and experienced studio, which we would recommend without hesitation.
"
"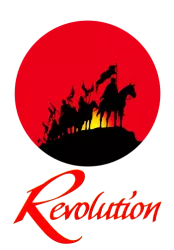 testimonials
How much does 3d animation cost?
First of all, the cost of animation depends on the complexity of the script and the number of characters. The more heroes in your game, and the more complex the actions they perform, the more expensive the animation will cost. There are also several markers by which the cost of 3D animation is determined, namely:
Amount of the characters in the video. Character creation, plasticity, gait, elaboration of details - all this leads to a rise in price. An architectural landscape with and without characters will cost 2 different figures according to the estimate, this must be taken into account.
Complex 3d animation objects, for example water. Lake, river, waterfall, fountain or spray - all this increases the time of work on the project. After all, the texture of water and drops is a very filigree work of specialists.
Explosions, smoke and other special effects.Similar to the previous paragraph, such 3d animation detailing requires a huge resource of time for highly qualified specialists.
Edits. If the customer changes the script during the creation of the video, then the budget of the video increases by adding additional hours of work for new tasks.
How much does 2d animation cost?
2d animation is one of the most popular types of animation. Today, various brands are increasingly using 2d animation services to make their projects more . This is due to the fact that the ratio of cost and video quality is absolutely rational. Most often, the price of an animated video depends on:
animation style
complexities of animation
duration of the video
the presence of a voiceover
terms of project implementation
In addition to the main factors described above, there are several more that affect the price of 2d animation.
Video format - sometimes the client needs animated videos in different formats: horizontal, vertical, square, 4K or in a special format for cinemas.
Type of illustrations - standard illustrations downloaded from various sites or drawn specifically for the project can be used for the project. The last type of illustrations is more expensive.
The number of videos in the project - the price is reduced if the work is provided on a series of videos.
The number of edits after animation - the video creation process is set up in such a way that the client expresses all wishes before starting work on the animation. Uncoordinated edits can increase the cost of the job.
Both 2D and 3D animators have their skillsets and tend to charge accordingly. Most 2D studios do provide all types of animation and tend not to differentiate much in price when it comes to quoting a client on the different types of animation. It's important to remember, that the animation process is lengthy and requires a lot of work, so whilst some of the prices can seem high, that generally means you'll be receiving very high-quality work. If you have projects to discuss - fill in the 
contact form
 and our managers will get in touch with you shortly.
Why outsource game animation services?
A studio that chooses to outsource animation services is able to boost the company's capacity and ultimately reduce costs whilst still delivering a high standard. Animation outsource is considerably common and even larger studios like EA, Epic Games, and Ubisoft often outsource animation to meet the demands of their ambitious projects. Studios will often have outsourcing managers who correspond with outsourced artists to ensure the product is of the same standard as the rest of the production, this often boosts a studio's ability to turn over animation in shorter time frames. Some studios even specialize in this process and can be considered game art outsourcing studios. Essentially they serve as an outsourcing resource and this is quite common in studios that port or assist with early production. Outsourcing Animation services allows a studio's time and resources to be focused elsewhere and it often leads to a more streamlined and well-organized workflow that ultimately results in better games and launched products. Outsourcing is a simple process that is about defining the exact assets required and the appropriate timeframe and budget for those assets. Outsourcing game animation services aren't just limited to animation, it is possible to have outsourced artists focus on almost anything including UX/UI.
What is product animation?
Put simply Product animation is a specific type of animation that is developed to represent a real tangible product or packaging in a commercial manner. It is photorealistic and an accurate representation of an item that exists or is proposed to be produced. This is very common in advertising and can include small items like phones, furniture, appliances, or large items like cars, bikes, boats, and even houses and commercial buildings. The benefit of product animation is that it can serve more than one purpose. Product animation is often used to pitch a product to investors or panels, as it's a strong way to demonstrate not only what the product is, but how it works and how it can be an asset to the consumer and investor. Its primary use is for advertising purposes and it is a cost-effective way to advertise a product before the product is fully physically developed as something for consumers to purchase. Without this process, businesses would struggle to generate hype and demand for their products, especially anything tech related. Companies like Apple and Samsung regularly use Product Animation to push their upcoming generations of products often before the consumer model is out of production.
What software is used for 3D animation?
There are many 3D animation software suites but the most commonly used are Maya, Lightwave, 3D Studio Max, Blender, Unity, and Unreal. Maya tends to be the most popular as it offers an extensive assortment of tools to create almost anything in a 3D environment from simulations to frame based animation and even asset modelling. Most 3D artists will be familiar with Maya as it is the industry standard for 3D animation that every animator starts on and will be found in almost every studio that handles 3D. Unity and Unreal are primarily used for game development but are both capable of providing animation whether it be the character or environmental animation. Blender is an alternative to Maya (and is free source, free to use) often freelancers will use blender as it is a considerably capable tool that in the right hands can produce just as powerful and striking outcomes as Maya. If you were to hire an animator for a sequence, you'd likely not be able to tell whether they used Maya or Blender. Lastly, Lightwave can be used for films, television, and motion graphics and whilst less common is a popular tool among mid-studios for its quality and versatility.
contact an expert
Tell us a bit about yourself before writing a message to our experts.