Our value
Characters are the drivers of most stories, and crafting them is something we do with love and passion. Our PC, consoles, and mobile game character design services are top-notch, because we understand the importance of creating characters for games that capture hearts.
At Pingle Studio, you can hire character designers who are talented in-house artists that work in a variety of styles and genres. They can create characters who have personalities, express emotions and entice gamers to continue playing. Does your game need a cuddly cutie or a brooding hero? Or perhaps a killer no one suspects, hiding in the shadows?
We can do all that and much more. We can shape creatures — humanoid and otherwise — to liven up your story and move the narrative.
Pingle Game Character Design Services
We believe in three principles: to make your game's characters  custom,  unique, and delivered on time. To uphold these principles, we've built solid, dependable and well-practiced processes. All our projects start with and are overseen by an Art manager. This person ensures that everything proceeds efficiently and that you receive high-quality compelling custom character art right on time. Whatever the art is.
Be it 2D or 3D, we approach character creation with care and precision, focusing on the end result: how this character will make players feel. Polishing each design to perfection, we deliver outstanding character design for games. We can handle any complexity and depth.
2D game character design
If you hire character designers at Pingle, your 2D will never be flat. The characters we create are vivid and alive — through their facial expressions, postures, gestures we imbue souls into them, born of creative genius our exceptionally talented artists possess. After reviewing the character details, we will start the magic with concept art. Once complete, we breathe life into each custom-made 2D game character design with animation (if needed). Like Pinocchio, they will come alive and keep players entertained and fascinated.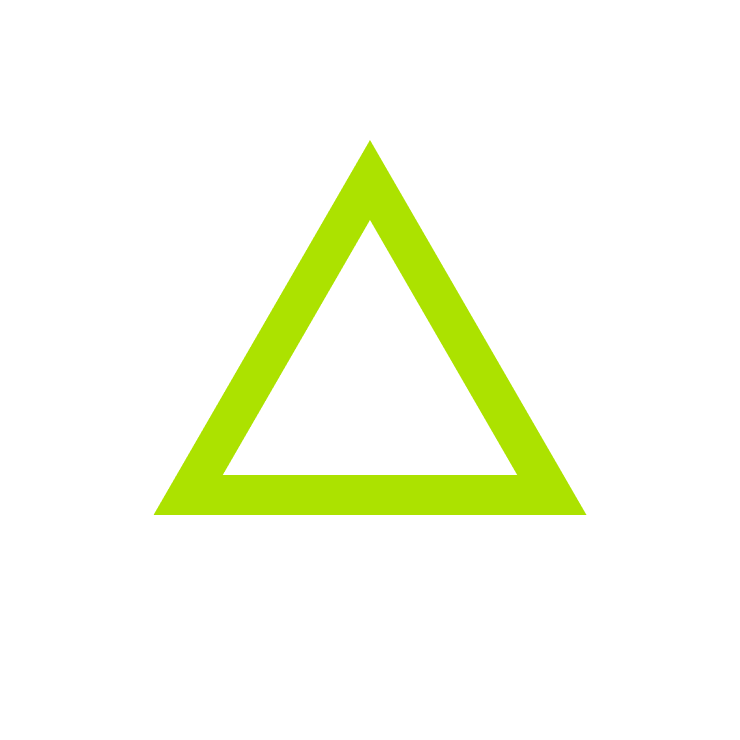 Pingle Character Design Advantages
To be a character design studio that's rated as one of the best in the industry, we have developed our processes to be able to offer our clients something unique.
Experienced team
We have artists working in multiple styles. Do you need a VR level of realistic character art? We can do that. Caricature? Yes! Anime style? We take on board your dreams, concepts or specifications and we deliver. Creepy fantasy monsters derived from Scandinavian myths? Challenge accepted!
Top-notch custom character art
Each detail you provide about your characters will find its place in their design. We draw character art from the ground up, from mere concepts, to full-fledged personifications of your ideas. They will always be custom-made and unique.
Flawless future animation
Even before the time comes to make them move, we have already kept in mind that characters don't just float around the screen passively, like flat paper cutouts. We future-proof them, ready for animation, so that at the right time, they perform to their best in your game.
Communication at all levels
It's not easy juggling the multiple facets of game development, the business side of things, and several character designers for hire to boot. To make everything we do completely honest and transparent, we assign a dedicated Project manager to the team working on your designs. The Project manager will pay careful attention to everything within our scope of work and will regularly report progress, to keep you informed and worry-free.
Support from start to finish
Efficiency is our middle name. We research and employ all the latest relevant technology and tools to provide quality end-to-end character design.
Game Character Design Development Stages
Established processes exist for game design and character development: processes with solid principles, theory, and execution. This makes character art creation more streamlined. Since characters drive the story in games, to make games more immersive and interesting, we approach character art creation with multiple factors in mind. For example, it's often important for characters to be attractive to the target audience. Attraction rests upon two massive blocks:
The characters' appearance must be to the audience's liking, and players need to be able to identify with characters beyond just appearance.
To create attraction, our character designers flesh out their projects in order:
Stages
1. Understanding the concept
The first thing we do to create the characters you want is, of course, a briefing on the topic. Mutual understanding is the key to an efficient partnership. We start by scheduling meetings. We gather the initial data, note the preferences, and collect the characters' background information. At this stage, you can tell us anything you have in mind for the game in general and for each character in particular. Significant or minor, appearance or behavior — everything you have in mind, we'll remember and incorporate into the designs. If you have references, mood boards, or other kinds of aids — please share them with us.
more..
2. Rough design idea
Having gathered and analyzed the initial data, the appointed character designer will make multiple sketches. These are very rough designs lacking fine details, but they're extremely important. We will offer you several different sketches for each character. You can choose those that best represent what you envisage for these characters. It goes without saying that you can (and should) tell us your thoughts and whether you think we need to make changes to the selected sketches.
more..
3. Final sketching of the selected version
When you've picked your ideal visual — one of the options from among those suggested by the artists — and have delivered your thoughts and opinions on possible changes, the artist will make final sketches. These will all be used for the selected version of character design. Instead of multiple versions of designs, at the final sketch stage, we will present you with the character performing various actions and, if relevant, wearing different clothes.
more..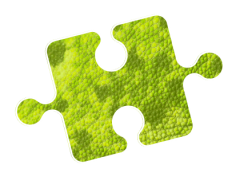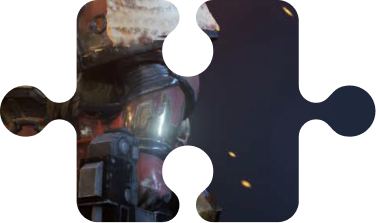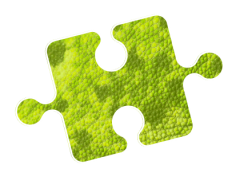 4. Final design
When you sign off on the final sketches, it's time to color them. Colors are important in game design in general and in characters specifically: colors can represent a character's background, hint at their quirks and traits, or display their place in the plot. For example, in many fantasy games and war simulators, characters will wear the colors of their faction. In other instances, the choice of colors will be dictated by the character's personality and moods. Depending on your game's specifics, artists will create designs in either 2D or 3D applications.
more..
5. Adding expressions
Expressions make characters more relatable and easy to understand. Even if your game is about robots with limited facial capacity, for the purpose of the game, they will need some sort of visual indication for moods and emotions. Otherwise, players might get bored with them rather quickly. Animal-like characters will also have multiple expressions, as will human-like characters, but that's a given. Our character designers will create art with multiple expressions for each character and will fine-tune them according to your requirements.
more..
6. Finalizing the project
Overall character design — check! Clothes — check! Poses and expressions — check! When everything about your characters is completed and approved by you, it's time to add them to your game. The work of the artist is done here.
more..
testimonials
See what our partners say

Alex Nichiporchik - CEO at tinyBuild
"
"
We often require help with projects "on fire". Pingle has always been flexible enough to accommodate our needs. They've not been scared by challenging projects. We were able to ship multiple projects on tight deadlines with the challenging tech behind them. Pingle were able to deliver on time.
"
"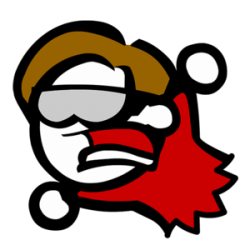 Carter Lipscomb - Dr. Business at Iron Galaxy Studios
"
Iron Galaxy was very pleased with the development work Pingle did for our company. The Pingle team was a terrific functional fit and matched our intensity for high quality deliverables on time or ahead of schedule.
"


Kevin Franklin - Founder/CEO at Final Strike Games
"
"
We needed a partner that was experienced with UI/UX in UE4 and who could help us with the implementation and optimization of features we had already roughed in. We saw the experience level of the team and their focus on UI and UX as key capabilities. Pingle helped us with many different tasks on multiple areas of the game and we are very thankful.
"
"
Michael Davies - Producer at Skyhook Games
"
"
It was an absolute pleasure to work with Pingle Studio, who provided great help with both the development and porting of Lawn Mowing Simulator. Their communication, efficiency, skill and experience have been a huge benefit to LMS.
"
"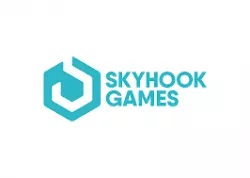 Nicolas Soufflet - Director of Strategic Partnerships & Sourcing at Skydance Interactive
"
"
We needed an external QA support in the weeks leading to the release of The Walking Dead: Saints & Sinners. Pingle seemed to have all the necessary resources available on top of being a competent and well-versed in VR studio. We identified and addressed a volume of bugs we couldn't have tackled on our own. The game release was a big commercial success and our collaboration ensured a fantastic first impression!
"
"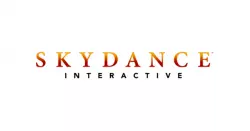 Tobias Fossheim - Producer at Revolution Software
"
"
We knew that Pingle had helped our friends at Dontnod Entertainment in porting their title Life is Strange to iOS. Pingle managed to optimise our existing mobile assets to run on the lowest end devices supported by Apple Arcade to a playable frame rate. A professional, friendly, and experienced studio, which we would recommend without hesitation.
"
"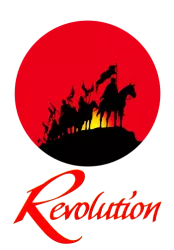 testimonials
What is a game character design?
Character design is the process of visualizing the character for the players of a game. However, it's a lot more complex than it sounds. Game character design consists of multiple stages and requires a lot of work not only from the character artist, but from the game design and development team as well. A big part of character design is the discussion. To make a character relatable and interesting to players, the artist needs to be able to capture not just the physical traits a client asks for, but all the inner workings of the character too. The personality, the emotions, and the expressions, players need to see everything on their screens to feel closer to the character and to the game. Designing characters also differ for 2D and 3D games. Although 3D characters aren't essentially harder to create or more complex, the processes for their creation tend to be different from those in 2D design. For example, the movement is more dynamic in 3D than in 2D, as is the transition between facial expressions, which means animating them takes longer. A game character designer is someone who is not just talented and creative but also disciplined, attentive to detail, and flexible. It's their job to shape up an idea into an almost-living being that's unique and memorable yet fits perfectly into the game world.
How to design a character for a video game?
A full-scale design of a character for a game involves several specialists, it's a joint effort. First and foremost, it's the game designer and the character artist as well as the game writer (though sometimes, the game designer is also the writer). This team's task is to create a character who's comprehensive, relatable, attractive, and most of all, interesting for players. An interesting character is three-dimensional, but not in terms of 3D art — they can be in 2D or 3D art-wise — but in that they've got a personality, a story to tell, and a part to play in the game's plot. To create a character like that, before you make decisions on their visuals, you need to draw up their backstory and personality, habits, mannerisms. Such details will play into the game plot and with a talented artist they will also be reflected in the aesthetics, such as clothes and facial expressions. In a 3D game, it can even be the particular way they walk — an exaggerated swagger or a limp, for example. Only with most of the details written down should the character design task go to a character artist. The artist will then sketch several prototypes for a character and offer them to the client for review. When the client chooses a particular sketch and the artist makes any requested changes to it, the art goes through sketching poses, expressions, and coloring before being transferred to animation and inserted into the game.
When can hiring an artist for video game character design be of help?
Outsourcing parts of game development is a widespread practice nowadays, and it's particularly popular in regard to visual assets. The widespread misconception is that it's just cheaper but in reality, partial outsourcing has more important benefits than simply saving money.
By offloading certain tasks to a character design studio, your team can focus more intently on tasks that can't be done by an outsider as easily, for example, tasks related to R&D and decision-making.
The wide pool of available artists is the biggest advantage of outsourcing studios. You'll significantly reduce the time and effort needed to gather a team of qualified designers for the project if you hire a character design agency.
Outsourcing character design for your games means you (or rather, the character design agency you hire) can distribute the task to multiple artists, so that it's completed more quickly. For an in-house team, that would mean hiring more people — probably on a temporary basis — and providing them with somewhere to work, hardware, and software, which is costly and restrictive. Agencies are more flexible with this, they can move employees between projects faster.
The higher level of competition in outsourcing means that each character artist for hire in an agency is continuously upgrading their skills. Moreover, artists in studios work on different projects all the time, gaining experience faster than in-house artists working on the same game for a prolonged period of time.
All in all, outsourcing character design to a specialized service provider can shorten time-to-launch and alleviate some of your and your team's headaches.