Our value
Concept art services are an essential part of any game development process. Game art concepts have two main purposes. First, they help visualize the clients' ideas; second, they give a game its unique look and atmosphere and serve as a base for graphic assets that will be later used in it. Although things like plot and mechanics are no less (and maybe even more) important, they can only be discovered fully after a game is launched. Concept art for games, however, is what potential players might see first, often long before launch. That's why it's so important to pick a top-rated concept art studio: after all, many people still judge a book by its cover.
Pingle Studio is one of the top and most established providers in the world of game development. We are experienced in a full spectrum of services, including desktop and mobile game concept art development. You can entrust the visualization of your most complex and wildest ideas to us.
We always strive for ultimate quality and do our best to interpret a client's ideas and thoughts, then transform them into stunning visual concepts with engaging stories. Our professionals can create amazing concept art for video games, both simple and complex, turning all our client's needs and wishes into reality.
Our Gaming Concept Art Services
Pingle Studio provides a variety of visual services: character, environment, level design concept art for games as well as VR and AR apps. We pay meticulous attention to details, ensuring that every prop, vehicle, piece of vegetation, and all other visual attributes will look good.
Character design.
Our professionals create video game character concept art of any complexity and style: cartoons, comic stylization, or true-to-life appearance. We design characters that have their own unique charisma and look not only visually appealing but also relevant to the game's idea, genre, and story.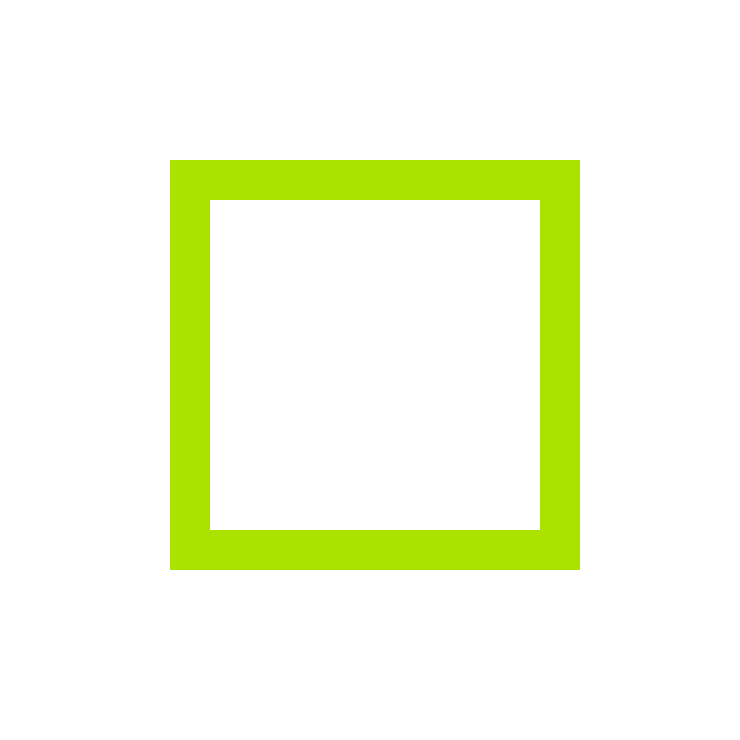 2D Art.
Pingle Studio's team can craft high-quality 2D game concept art for you, tailoring it to your game's style and genre. It doesn't matter if your project is big or small, complex or simple — we can help you in every case, creating all you need, from exceptional environments and characters to crisp UI/UX.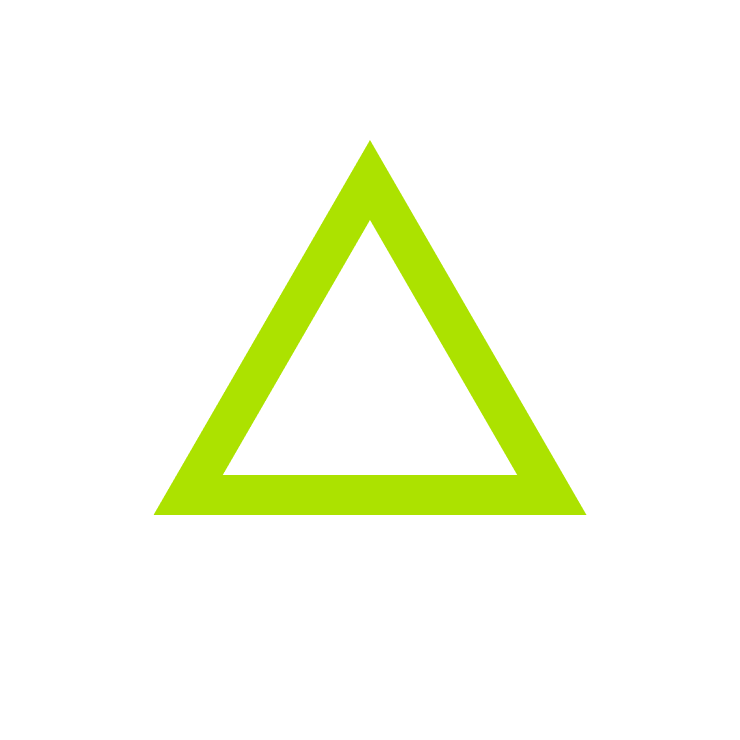 Weapon and vehicle design.
Weapons and vehicles are meant to be convenient in play, but this doesn't mean they shouldn't look good. Our concept art company knows how to make all the usable and decorative game objects look realistic and well-detailed.
Environment visualization.
High-quality game environment concept art can do wonders for the game's presentation, adding not only to its overall look but also to its atmosphere. Futuristic cityscapes will leave future players breathless. A setting sun, on the other hand, can set a relaxed or somber mood: it all depends on the details. Pingle Studio's team knows exactly how to make amazing environment concept art for games that sets just the right mood. We will visualize worlds that previously existed only in your imagination and compile these graphics into a visual presentation. We always listen to our clients' opinions and expectations. At the same time, our artists do their best to add their own creativity and vision to the art pieces. This results in truly amazing video game environment concept art.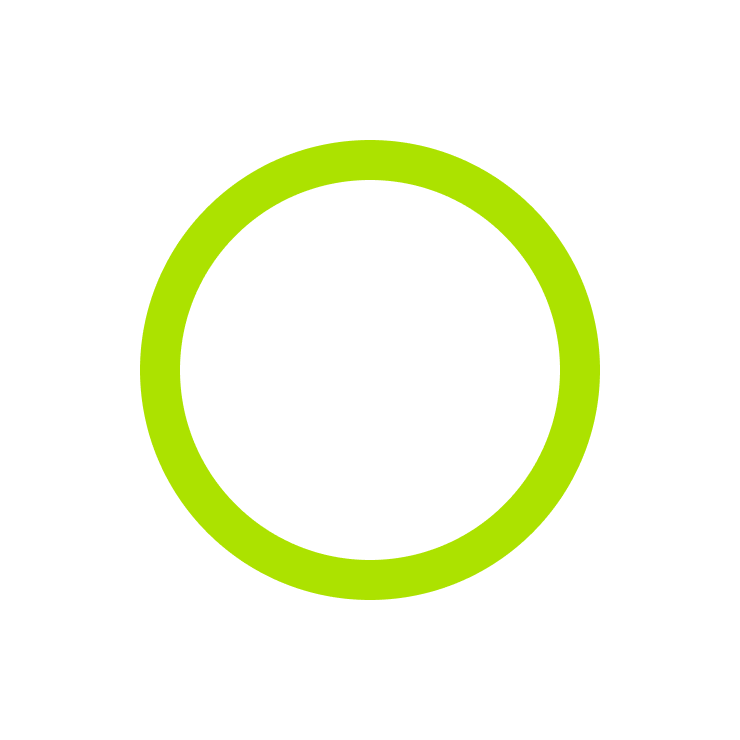 Props Design.
The devil is in the detail, they say — this is especially true when it comes to game props. Things like weapons, vehicles, plants, furniture, and literally everything else that might appear on a level contribute to the game's atmosphere and to the characters' stories. For example, weapons immediately help the player understand how a character fights. See them carrying a holster? Most likely, you (like most people) will assume this character has a gun. The same goes for other games concept art pieces like furniture, house decorations, and so on: seeing them gives players some ideas and insights regarding the characters' background and their way of life. This really helps to set the game's mood.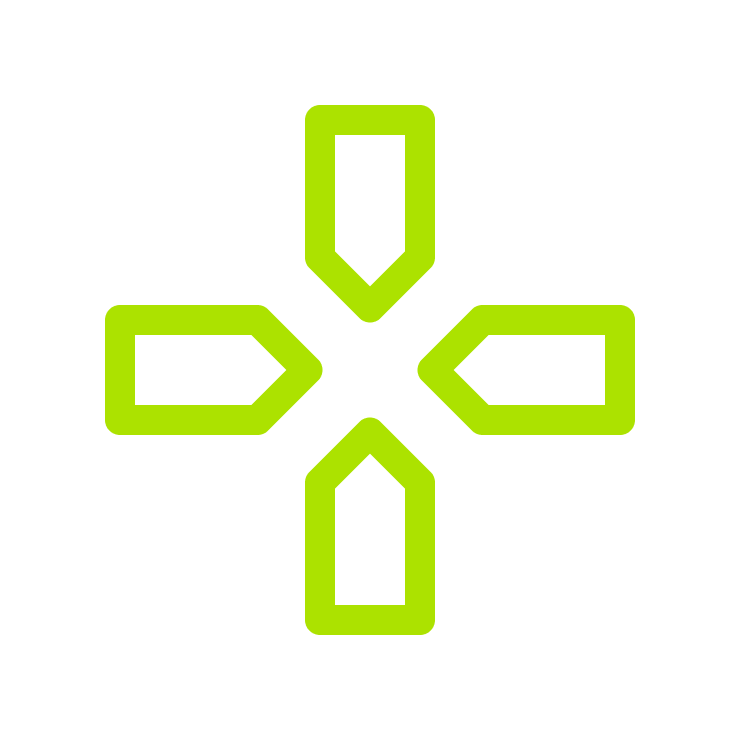 The Process of Concept Art Creation
It takes more than just artistic skills to design video game character concept art that really engages the players. The more experience a concept art studio has, the less time it takes for them to design characters that catch the players' eye and support the game's visual style. It takes even more expertise to craft game level concept art that is visually appealing and can contribute to the overall game's atmosphere. Our experts have both the skills, experience, and talent to deliver outstanding results. Pingle Studio creates concept art for video games of different genres, styles, and levels of complexity to make our clients completely and utterly satisfied with the results. Here's how our concept art company approaches this process.
Process
Setting out a plan.
Thorough research and brainstorming are a must when your goal is to craft high-quality video game concept art. So naturally, our team starts with that, collecting both existing ideas and drafting new ones, for use during the next stages of the process.
more..
Taking up references.
References are a great tool to reach a mutual agreement. They help both the game concept art studio and the client understand each other and make sure that the client's vision will be implemented in the most accurate way possible, without spending a lot of time and budget on drafting. Once our team settles on a concept, they collect references to support it and present them to the client, to see if our vision matches. If everything is good, we move on to the next stage of the process.
more..
Picking up a team.
It takes more than one person to come up with outstanding concept art for video games. At Pingle Studio, we always try to bring together a diverse team of experts, each one skilled in a certain area. Specialists with diverse profiles may see a project from a different angle or perspective, eventually coming up with top-quality video game concept art and outstanding solutions.
more..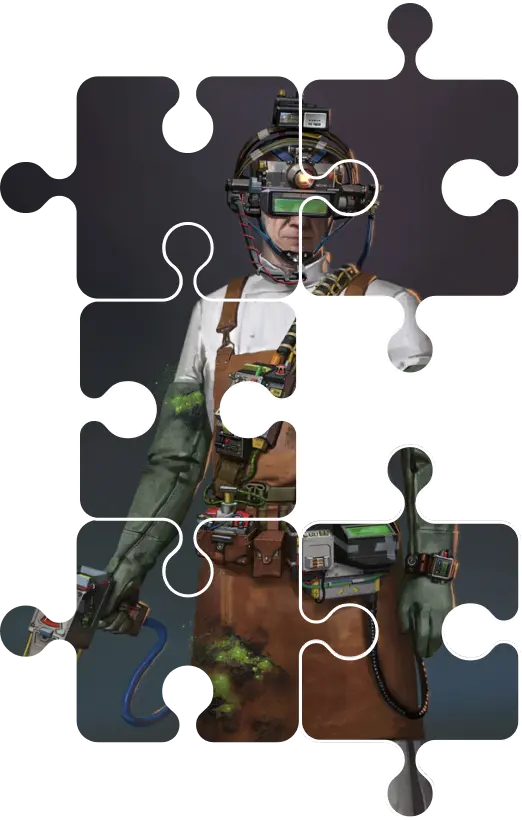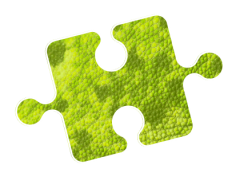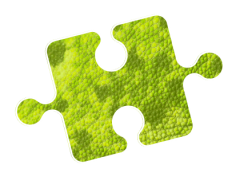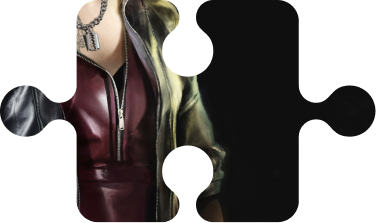 Creating and applying artwork pipeline.
A well-established flow is essential for every stage of game development, be it creating concept art in video games or storytelling. Pingle Studio has been in the gaming production market for a while now, so you can be sure that our processes are well-polished and time-tested. Our artwork pipelines are designed to meet all the requirements, challenges, and details for every project, helping our clients receive the most satisfactory results.
more..
Adding uniqueness.
Good concept art for video games has to be not only detailed and visually appealing but also unique. Once we have finished it, we can make it even more outstanding based on your requirements: for instance, by customizing it in the engine or by adjusting its animation.
more..
Benefits of Outsource Concept Art Studio
Get expert services.
You don't need to know how to make concept art for video games — a top-rated company can do it for you. Pingle Studio has a team of expert artists, designers, animators, and developers, willing to help you build any game you want. Our extensive experience helps us quickly provide the perfect gaming solutions for you and bring them to life according to your expectations.
Saves time.
When you turn to video game concept art outsourcing studios for help, you save a lot of time. With the studio's help, you don't have to get into all the details of the process, bring together the best game concept artists available in the market, and so on. The studio does everything for you, coming up with references and drafts as quickly as possible and making sure that your project will be finished on time.
Frees up your internal resources.
Sometimes you need a studio to build a game from scratch. Sometimes however, you only need a team of concept art game creators. Outsourcing can help you in both situations, giving you an opportunity to free up internal resources. In this case, your internal team can focus on the game's development or promotion (or even both of them).
No overhead
Entrusting your video game concept art development to an outsource team means that you no longer have to worry about additional expenditure. Software license purchases, office rent, computer systems, and other resource costs don't need to be budgeted for. This could also help you simplify for outgoings and avoid additional spending.
Why Hire Pingle Concept Art Studio?
We've been creating top-quality 2D and 3D game concept art for years. This means we're well familiar with all the trends and your potential competitors — and are able to top them, coming up with outstanding visuals for you. Just tell us about your preferences and expectations, and our professional team will do the rest.
It takes two when it comes to video game concept art design: the client with their vision and the studio with its experience and skills. Pingle Studio always strives for a partnership approach. Our priority is to make your ideas come to life and offer some insights that could help make your future games even more amazing.
We know that in business time is especially of the essence. That's why we do our best, not only to offer you the best concept art for videogames but also do it whilst meeting all the deadlines. With our help, you'll definitely remain ahead of the competition and will be able to release your game when planned.
testimonials
See what our partners say

Alex Nichiporchik - CEO at tinyBuild
"
"
We often require help with projects "on fire". Pingle has always been flexible enough to accommodate our needs. They've not been scared by challenging projects. We were able to ship multiple projects on tight deadlines with the challenging tech behind them. Pingle were able to deliver on time.
"
"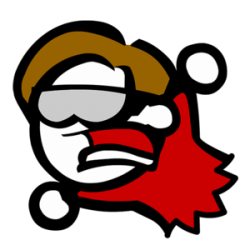 Carter Lipscomb - Dr. Business at Iron Galaxy Studios
"
Iron Galaxy was very pleased with the development work Pingle did for our company. The Pingle team was a terrific functional fit and matched our intensity for high quality deliverables on time or ahead of schedule.
"


Kevin Franklin - Founder/CEO at Final Strike Games
"
"
We needed a partner that was experienced with UI/UX in UE4 and who could help us with the implementation and optimization of features we had already roughed in. We saw the experience level of the team and their focus on UI and UX as key capabilities. Pingle helped us with many different tasks on multiple areas of the game and we are very thankful.
"
"
Michael Davies - Producer at Skyhook Games
"
"
It was an absolute pleasure to work with Pingle Studio, who provided great help with both the development and porting of Lawn Mowing Simulator. Their communication, efficiency, skill and experience have been a huge benefit to LMS.
"
"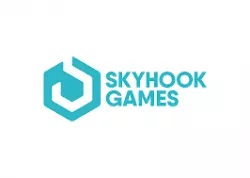 Nicolas Soufflet - Director of Strategic Partnerships & Sourcing at Skydance Interactive
"
"
We needed an external QA support in the weeks leading to the release of The Walking Dead: Saints & Sinners. Pingle seemed to have all the necessary resources available on top of being a competent and well-versed in VR studio. We identified and addressed a volume of bugs we couldn't have tackled on our own. The game release was a big commercial success and our collaboration ensured a fantastic first impression!
"
"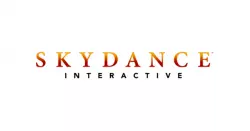 Tobias Fossheim - Producer at Revolution Software
"
"
We knew that Pingle had helped our friends at Dontnod Entertainment in porting their title Life is Strange to iOS. Pingle managed to optimise our existing mobile assets to run on the lowest end devices supported by Apple Arcade to a playable frame rate. A professional, friendly, and experienced studio, which we would recommend without hesitation.
"
"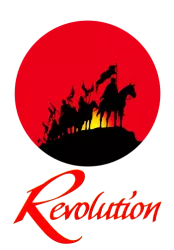 testimonials
How to make concept art for games?
Concept art is basically a visualization of the client's ideas. The first drafts can either become part of the game's design, or will be rejected and replaced by new ones. This, however, doesn't mean that concept art for games is poorly drawn: on the contrary, it has to be as vivid and detailed as it can. Concept art development is also a complex process that starts with thorough research and brainstorming and ends with detailed drafting. It doesn't matter if you need the full video game environment concept art or just a character design — in either case, you'll have to invest a lot of time, skill, and effort to deliver outstanding results. Once you finish brainstorming, come up with a mood board: trust us, it'll help you greatly with the overall design process. Then, begin drafting: make sure that you present your character/prop/environment from different angles. Once a client has several sketches in front of them, it'll be easier for them to make a choice. Don't forget about the details that usually add to the overall atmosphere or the character's personality. Maybe add some animation to make drafts more vivid (this is especially important when we're talking about the characters).
How much does it cost to hire a concept artist?
This depends on the number of things:
Your project's complexity. Although all game projects can be considered challenging, some of them are more time-consuming than others and naturally demand more skills. For instance, it takes more time and effort to create 3D concept art in video games than to create a 2D one.
Level of details. This largely depends on the game's style and genre: some require more complexity and details in visuals than others. In either case, the rule is simple here: the more detailed the concept art needs to be, the higher the price. Usually, artists create details during this stage, as this can greatly help them with the next stages of production.
Scope of work. Creating a character from scratch is obviously different from using previously designed characters as a reference. The same goes for props and environments. Large projects with lots of visual assets that are built from scratch, will cost more than smaller projects with references that only have to be polished and finished.
Deadlines. Video game concept art development has its own timeframes: usually, it can take between 50 to 80 hours to create a detailed visual. However, these numbers aren't set in stone. They depend on the artist's experience, the level of detail, the complexity of a project, and so on. A client might have their own deadlines, and sometimes even 50-80 hours is too long. In each case, the speed always affects the price: the faster one wants the visuals to be finished, the more you will have to pay.
Team. All video games concept artists have different levels of skills and experience. The client usually wants to find those with the perfect combination of talent and expertise for their specific project. To achieve that, you have to pay attention to the studio's or artist's reputation, check out their portfolio on any concept art platform, and maybe even reach out to them to ask for more art samples. Bear in mind: their work has to be not only visually appealing but also relevant to your potential game's style and genre.
How to make a concept art portfolio?
A concept art portfolio helps talented artists to be seen and can even land them a dream job. However, to achieve this, you need to approach the process wisely. Here's what to focus on:
Quality. The gaming industry has its standards and artists have to demonstrate that they can meet them. Your portfolio has to be of high quality, look good and easy to understand, both for industry experts and for people who simply enjoy a great visual.
Consistency. Being able to work in different styles is definitely a plus. However, a portfolio has to show what the artist enjoys doing the most — or what they would prefer working on. If you want to land a job at a specific company, it's good to check the portfolios of people who already work there. This could help you understand what looks appealing to the recruiters and what you should put in your portfolio.
Basics. Demonstrating fundamental knowledge is always a good thing. Make sure that your portfolio pieces show that you know the basics. Showcase character concepts with correct anatomy and landscapes or environments with good composition. Trust us, your potential employees will appreciate it.
Process. Stories engage people, so do your best to tell the story behind your visuals. Things like a brief description of the initial idea, first drafts, different color solutions add more depth to your portfolio piece and demonstrate your skills better. If you've been doing something for research and inspiration (for instance, studying an animal skeleton to come up with more realistic animal drawings), make sure to mention that too. Such things show your dedication and professionalism and look appealing to the recruiters.
Balance. One amazing piece of work is too little, while twenty of them is definitely too much. It's important to show just enough without overloading the viewers with lots of visual information. Stick to 5-7 portfolio pieces instead of showcasing everything you've got. Obviously, make sure that these are your best pieces.
Why is concept art important?
Concept art is definitely more than just a sketch — it's the foundation for future game design. It's also a great way to find out if a client and a studio understand each other in terms of the visualization. It isn't as expensive and time-consuming as the final design, but it still offers a view of how a potential game could look. If a client likes what they see, the studio can move on to the next stage of the game development process. If, however, a client doesn't like the concept, the studio can start working on a new one right away. In either case, the client won't be spending a large chunk of the budget on visuals that have to be changed or thrown away. A Game's concept art could also become an amazing promotional tool. It helps potential players understand what a game looks like. They can also determine whether it will be visually appealing for them or not. Fans often like to compare final versions with initial concepts, and even collect artbooks of concept art. So, such visuals can also be used as a game's merchandise.