our value
If you're looking for a company that offers top-quality NFT game development services, Pingle Studio might be the right fit. We've been building games of different genres since 2007, using the latest technologies and maintaining the agile approach. Entrust your NFT game ideas to us and see them come to life and exceed your expectations.
Why Hire Pingle As an NFT game development company?
Customizable NFT games can change the way gamers think about the whole gaming process and in-game purchases in particular. It's also a relatively new niche that gaming companies have yet to explore to its fullest. So, if you're all about seizing new opportunities, maybe it's time to consider NFT game platform development?
Pingle Studio could become your top-choice NFT games agency. Here's what we can offer you:
True blockchain gaming.
We guarantee you a true blockchain gaming experience, with your in-game assets protected from being removed from games, or deleted in cases where the publisher decides to shut a game down. Your players also will be able to enjoy fair games with real economies.
Why Develop Customizable NFT Games?
NFTs are probably the most viral trend in the crypto community, supported by many celebrities and artists. The idea of purchasing a one-of-a-kind piece of content makes them appealing to art collectors, fans, traders, and many other people. Developers also use such assets in customizable NFT games. The gaming industry has always kept up with trends, implemented innovations, and introduced them to the gaming world. Naturally, it couldn't pass on NFTs. This technology allows gaming assets to be sold as tokens, helping gaming companies to increase their revenue and attracting more attention to both well-known and new games. That's why NFT game development services could be beneficial not only for gaming industry veterans but also for new names entering the market.
Warning
: count(): Parameter must be an array or an object that implements Countable in
/var/www/chdd625899/www/pinglestudio.com/wordpress/wp-content/themes/pingle/template-parts/service/services.php
on line
14
reasons
In-game currency.
NFT blockchain transactions are all about higher speed, security, and cost-effectiveness. Once the coins/tokens are safely stored in a player's wallet, the player has complete responsibility and control over them.
more..
Earnings from in-game transactions.
Developers of customizable NFT games may charge a transaction fee for exchanging tokens. The transaction value of cryptocurrency can reach millions of dollars, so this is a smart option.
more..
Highly secure environment.
Using NFT gaming solutions allows developers to add an extra level of security to their products. NFT assets can be stored in wallets protected by cutting-edge technologies. This way, they are preserved from theft and loss if a game shuts down.
more..
NFT Game Development Lifecycle
concept analysis
Pingle Studio provides excellent NFT gaming solutions that meet our partners' expectations. To achieve this, we work together with a client to make sure we're on the same page about the ideas they have: what the game should look like, how it should be implemented, what they want from the game, and so on.
game planning
Once we understand the concept, we move on to the next stage, crafting a game's blueprint. Then our developers brainstorm how to implement all the client's ideas into the game utilizing blockchain technologies.
testimonials
What our partners say
Michael Davies - Producer at Skyhook Games
"
"
It was an absolute pleasure to work with Pingle Studio, who provided great help with both the development and porting of Lawn Mowing Simulator. Their communication, efficiency, skill and experience have been a huge benefit to LMS.
"
"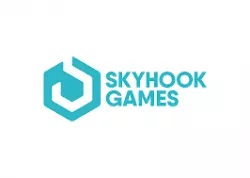 testimonials
testimonials
See what our partners say

Alex Nichiporchik - CEO at tinyBuild
"
"
We often require help with projects "on fire". Pingle has always been flexible enough to accommodate our needs. They've not been scared by challenging projects. We were able to ship multiple projects on tight deadlines with the challenging tech behind them. Pingle were able to deliver on time.
"
"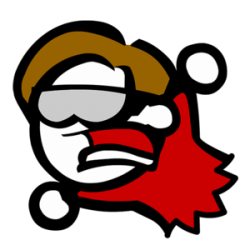 Carter Lipscomb - Dr. Business at Iron Galaxy Studios
"
Iron Galaxy was very pleased with the development work Pingle did for our company. The Pingle team was a terrific functional fit and matched our intensity for high quality deliverables on time or ahead of schedule.
"


Kevin Franklin - Founder/CEO at Final Strike Games
"
"
We needed a partner that was experienced with UI/UX in UE4 and who could help us with the implementation and optimization of features we had already roughed in. We saw the experience level of the team and their focus on UI and UX as key capabilities. Pingle helped us with many different tasks on multiple areas of the game and we are very thankful.
"
"
Michael Davies - Producer at Skyhook Games
"
"
It was an absolute pleasure to work with Pingle Studio, who provided great help with both the development and porting of Lawn Mowing Simulator. Their communication, efficiency, skill and experience have been a huge benefit to LMS.
"
"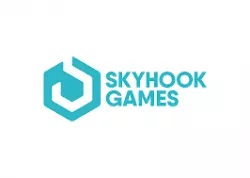 Nicolas Soufflet - Director of Strategic Partnerships & Sourcing at Skydance Interactive
"
"
We needed an external QA support in the weeks leading to the release of The Walking Dead: Saints & Sinners. Pingle seemed to have all the necessary resources available on top of being a competent and well-versed in VR studio. We identified and addressed a volume of bugs we couldn't have tackled on our own. The game release was a big commercial success and our collaboration ensured a fantastic first impression!
"
"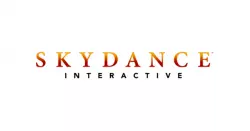 Tobias Fossheim - Producer at Revolution Software
"
"
We knew that Pingle had helped our friends at Dontnod Entertainment in porting their title Life is Strange to iOS. Pingle managed to optimise our existing mobile assets to run on the lowest end devices supported by Apple Arcade to a playable frame rate. A professional, friendly, and experienced studio, which we would recommend without hesitation.
"
"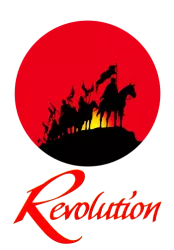 testimonials
case studies
See our partners' success
How to hire Unity game developers?
The way you can expand your team with additional Unity technicians depends on a number of factors. The first thing we'd like to highlight is the potential durability of your cooperation with a new developer. Do you want to hire him on a full-time job basis for a long period of time? Or maybe you want new developers to care about some part of your project and let them go when it's done? If you aim for long-term cooperation, search for the job sites in the region you're planning to work at and post your Unity job opening. If the region is not important, try posting your vacancies on international job sites like 
https://jobs.gamedeveloper.com/
And, of course, some great Unity development talents might be found on Linkedin. Use filters, depending on your purposes, and connect to the developers, whose experience and technology stack look attractive to you. Other great places to find Unity talents are forums and modding communities. Professionals from there have two major advantages:
they are passionate about their job
they have an experience of work on real projects.
See the game that is similar to what you're making and check their mode community and you might find excellently fitting talent. But the option we highly recommend considering first is not being dispersed by hiring and teaming up multiple professionals, who never worked together before. Our recommendation would be to consider outsourcing an already established team with relevant experience.
Drop us a line
 and we'll see how our expert team can help your Unity project find success!
What are bugs and glitches in game testing?
Video game testing companies will be very familiar with the different types of bugs and glitches but the most common is a crash. A crash is when the game executable freezes, blocks, or exits the game entirely. Game crashes can come at any time, whether during loading or gameplay and often leads to the user losing their progress and having to repeat a section of the title. This particular bug is one that gamers despise, so it is essential that productions ensure that crashing-related bugs are minimal. You may also hear the term crash referred to by QA game testing groups as a CTD, which means crash to desktop. The term is generally referred to when no error message accompanies the crash. The other categories include severe and minor. Severe bugs halt the progress of the game or stop the user from being able to complete a section or progress. As an example, a quest may not trigger when you return an item to the giver halting your progress. Minor bugs can include irritating but not game-breaking bugs including things like visual glitches, objects disappearing, character models clipping the environment, those sorts of things.