Unity to Unreal Engine Transferring Services
Let the Pingle Studio do all the heavy lifting of transferring your game from Unity to Unreal Engine, including:
Porting a game from Unity to Unreal Engine
Updating the engine version on all the required platforms
Passing the console marketplace certification with the updated engine
Why Choose Pingle Studio for Unity to Unreal Services?
At Pingle Studio, we have operated with Unreal Engine since 2007. But it wasn't the only technology we used in our projects – we also have years of deep experience with Unity and custom engines. Pingle Studio's development team counts 120+ UE technicians and 50+ Unity engineers. Our wholesome experience helped our team develop unique qualities, like:
reasons
Expertise in Game Engine Migration
Our team of specialized experts will make sure your Unity to Unreal Engine migration flows seamlessly. We understand all the challenges this kind of work takes and we have all the resources to solve any engine migration-related job.
more..
Customized Solutions
We will dive deep into the structure of your game and develop a unique approach to transfer your exact game from Unity to Unreal Engine without losing quality. Our experience and the open-source nature of Unreal Engine help us develop agile, customized solutions for any possible kind of game.
more..
Quality Assurance
Having worked with games of all possible genres on all possible platforms, we strive for quality on every project we work with. Our experienced Quality Assurance team works with industry-approved methodologies. We know where to look to make sure your game is not affected during your Unity to Unreal Engine transfer.
more..
Timely Delivery
We understand the importance of meeting the deadlines in our industry, so we will plan our collaboration to result in a great game delivered in a timely manner. We have a track record of delivering projects on time, ensuring that you can continue your game development without unnecessary delays caused by the migration process.
more..
Benefits of Transferring Your Game From Unity to Unreal Engine
Experience Unreal Engine's unrivaled graphics for breathtaking visuals that push the boundaries of realism, setting your games apart.
Empower your game with the cutting-edge physics of Unreal Engine that will elevate the gamer's experience to new heights of immersion and authenticity.
Unreal Engine's superior optimization tools maximize performance, ensuring smooth gameplay across platforms. We will make sure your game runs smoothly on a wide range of hardware and devices.
Unreal Engine's versatile toolset accelerates game development, enhancing graphics, physics, and realism while optimizing performance, resulting in exceptional, market-ready titles.
Discover the wide range of pre-made assets, plugins, and tools to supercharge your game development projects to make your development process faster and easier.
Unreal Engine's seamless cross-platform compatibility ensures your games reach a wider audience, from PC and consoles to mobile and VR, which will help to expand your market reach.
testimonials
See what our partners say

Alex Nichiporchik - CEO at tinyBuild
"
"
We often require help with projects "on fire". Pingle has always been flexible enough to accommodate our needs. They've not been scared by challenging projects. We were able to ship multiple projects on tight deadlines with the challenging tech behind them. Pingle were able to deliver on time.
"
"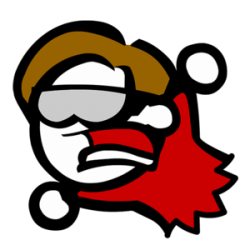 Carter Lipscomb - Dr. Business at Iron Galaxy Studios
"
Iron Galaxy was very pleased with the development work Pingle did for our company. The Pingle team was a terrific functional fit and matched our intensity for high quality deliverables on time or ahead of schedule.
"


Kevin Franklin - Founder/CEO at Final Strike Games
"
"
We needed a partner that was experienced with UI/UX in UE4 and who could help us with the implementation and optimization of features we had already roughed in. We saw the experience level of the team and their focus on UI and UX as key capabilities. Pingle helped us with many different tasks on multiple areas of the game and we are very thankful.
"
"
Michael Davies - Producer at Skyhook Games
"
"
It was an absolute pleasure to work with Pingle Studio, who provided great help with both the development and porting of Lawn Mowing Simulator. Their communication, efficiency, skill and experience have been a huge benefit to LMS.
"
"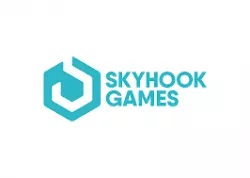 Nicolas Soufflet - Director of Strategic Partnerships & Sourcing at Skydance Interactive
"
"
We needed an external QA support in the weeks leading to the release of The Walking Dead: Saints & Sinners. Pingle seemed to have all the necessary resources available on top of being a competent and well-versed in VR studio. We identified and addressed a volume of bugs we couldn't have tackled on our own. The game release was a big commercial success and our collaboration ensured a fantastic first impression!
"
"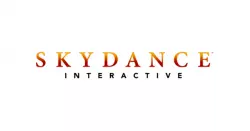 Tobias Fossheim - Producer at Revolution Software
"
"
We knew that Pingle had helped our friends at Dontnod Entertainment in porting their title Life is Strange to iOS. Pingle managed to optimise our existing mobile assets to run on the lowest end devices supported by Apple Arcade to a playable frame rate. A professional, friendly, and experienced studio, which we would recommend without hesitation.
"
"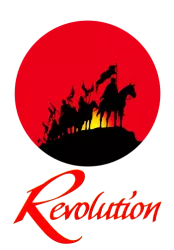 testimonials
Can you convert Unity project to Unreal?
The agility of Unreal Engine technology allows developers to convert any kind of Unity project to Unreal Engine. All you need is access to a devkit (in case of working with consoles), a proper knowledge of C++ and UE's development principles, and deep research into game's mechanics and structure. 
Can you port a game from Unity to Unreal Engine?
The open-source nature and C++-backed code allow a skillful developer to port a Unity project to Unreal Engine without any serious obstacles, especially while using Blueprints Visual Scripting.