Our value
Since Pingle Studio introduced itself to the game development market in 2007, the company has evolved hand in hand with all the latest innovative technologies. As a result, Pingle Studio offers a wide range of personalized solutions with a variety of state-of-the-art services. One of them is game development with the Unreal Engine platform. Our professional Unreal Engine game development team has broad experience in designing, constructing, and creating games of all genres and complexity. 
Pingle Studio, being an Unreal game development company since Unreal Engine 3, has over the years gathered professionals who have gained the necessary skills and expertise we require. They now contribute to the Pingle Studio's talented team of developers, designers, producers, software and quality assurance engineers, artists, and managers. Our primary focus is crafting the best game experience. We strive to amaze and excite players around the globe. Our committed team of Unreal Engine developers have a broad range of experience in a large number of different development technologies. Unconditional love for games and uncanny skills in leading technologies distinguishes us from our competitors. They also make us stand out from other Unreal Engine game development companies worldwide.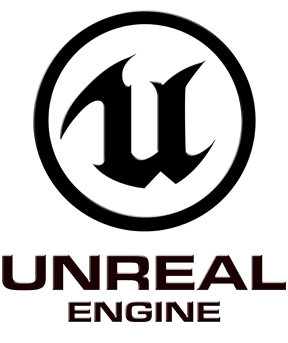 Pingle Unreal Engine game development services
Desktop Unreal Engine solutions
Our game development Unreal Engine team creates photorealistic graphics, consumer-oriented VR experiences, and enterprise-level solutions. We offer a noteworthy level of game development for all desktop platforms supported by Windows, macOS, and Linux. With Unreal Engine, porting from any platform becomes an unexceptional task. Check out how we brought Lost Ember, made with Unreal Engine4, to consoles in 6 simple steps.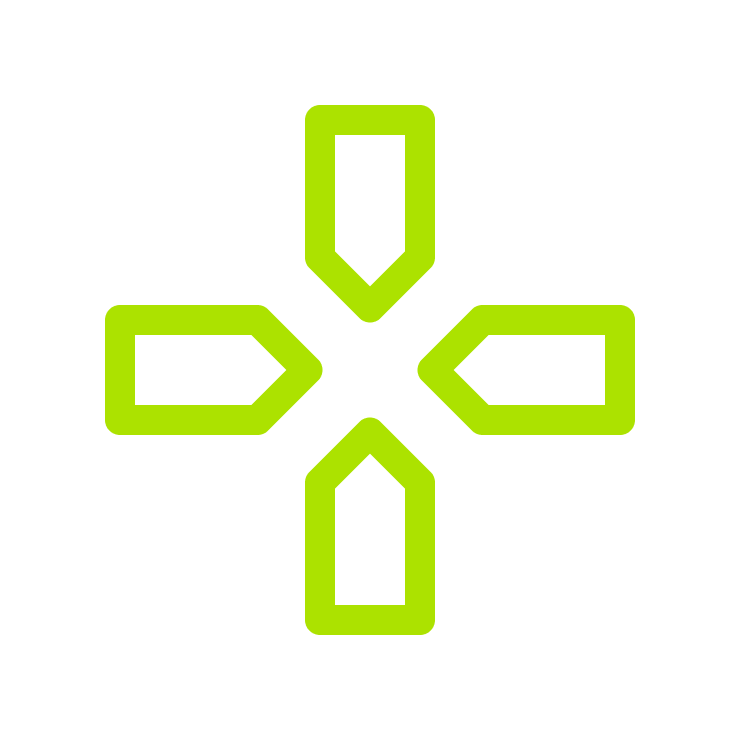 Art and animation
Our team of Unreal Engine game developer experts knows how to meet your expectations. Using top-grade tools for character and landscape animation, the Unreal Engine game art team will bring your creative vision to life. The Unreal Engine dev team at Pingle Studio carefully selects 2D and 3D game artists, concept artists, character designers, environmental artists, and game animators, depending on the specifics of the project. We understand that how a game looks is especially important when it comes to game development, as even the smallest pieces of art can convey the most compelling messages.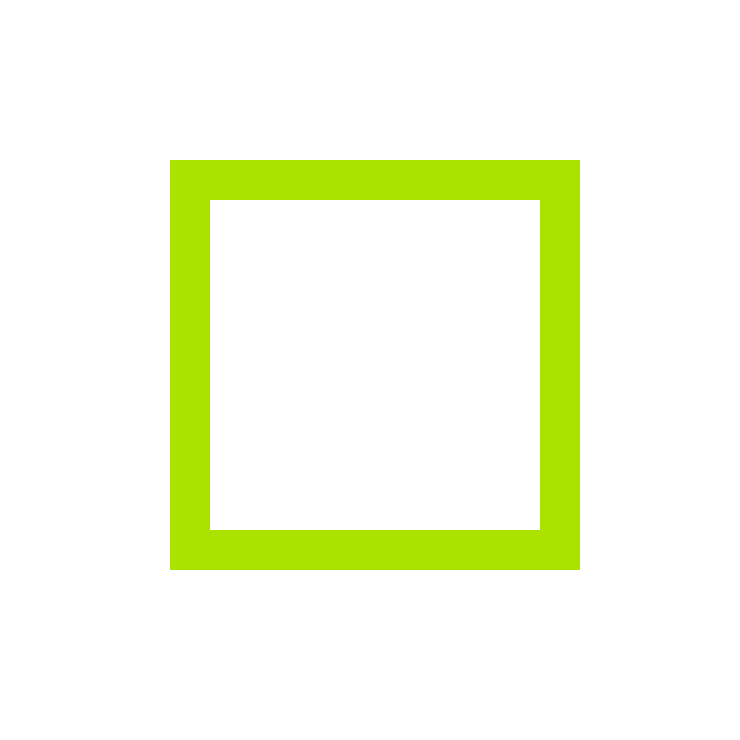 Game testing
Quality assurance is one step you cannot miss on the path to a polished and market-ready game. Unreal Game development may begin with any aspect in mind, but it always features game quality assurance. Here at Pingle Studio, you can be sure that your game has been tested by specialists that have extensive experience with Unreal Engine games and deliver the best service.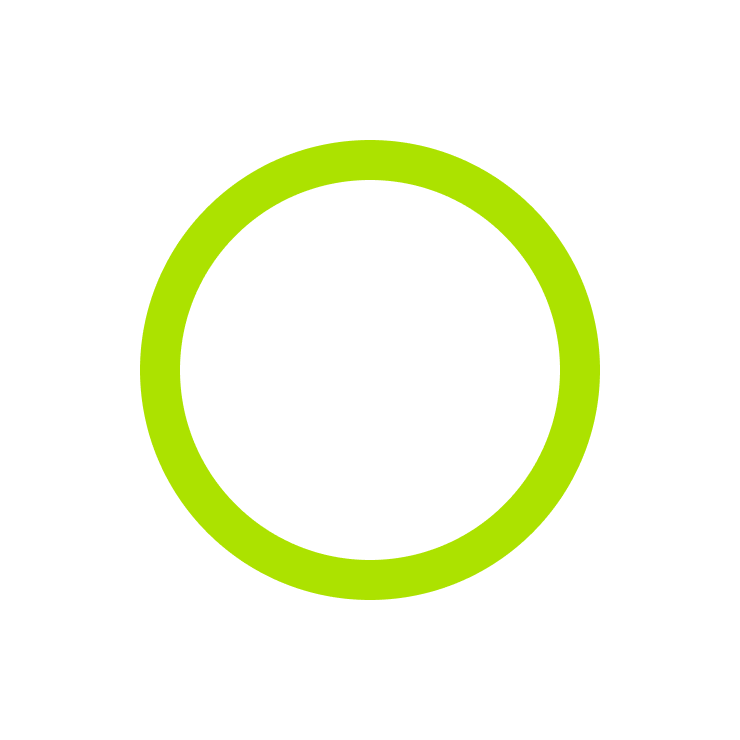 Benefits of choosing Pingle unreal game development services
We believe that every game is a unique experience. As a consequence, we make the value of the game our top priority. We strive to satisfy our clients, impress the audience and earn your game true fans.
The popularity of AR/VR games has rapidly risen over the past year. The Unreal Engine is considered to be one of the best platforms for AR/VR game development, due to an incredibly comprehensive framework perfect for building a virtual reality.
We have years of experience that allows our team to create realistic 3D models of various objects, equipment, and products. Once the players encounter such models during the gameplay, they will experience full interactive possibilities in compliance with the physics of the game and the items. Our team has developed 3D models of both large-scale and small-scale objects.
Pingle Studio, as an Unreal Engine game development company, always uses only the most up-to-date methods of game development. With our continuous research and development, we are well aware of the latest trends among the users as well as the market. What's more, our Unreal Engine developers keep a close eye on emerging trends and updates in the tech world, striving to be one of the first to incorporate them into their skill set, to provide the best possible services to our clients.
As much as we focus on the quality of work we deliver, we also believe in maintaining transparency with our clients. We keep our clients updated about the ongoing development process, the work in progress and the operations that are being carried out. We are always available to resolve any questions our clients have, regardless of physical location. We have a proven track record of 45+ Unreal Engine successful game launches. Our team has earned their clients' trust, as we stay transparent and don't conceal anything from them.
Our development process is what makes us meet all the deadlines. The agility of our Unreal Engine development team is considerable and effective. They work in a systematic manner resulting in highly engaging games and better services to our clients.
Why do companies choose Unreal Engine game development services?
Unreal game development has been proven numerous times to be the market-leading technology for creating all types of games. Most game development companies have now adapted to the Unreal Engine studio (who's functionality was included into UE4.24) and hired Unreal Engine developers for a good reason. This cutting-edge technology opens up endless possibilities at all game development stages. Pingle Studio is no exception: over the course of the company's existence, we have acquired the Unreal Engine game making knowledge and skills needed to create show-stopping content, virtual worlds that come alive on the screen and, above all, a three-dimensional experience.
Whether you want your vision to come alive or speed up the game's time to market, Pingle Studio's Unreal Engine game development services are the way to go. Not only is this platform packed with numerous tools and features, but the Unreal Engine company also offers complete freedom and personal customization.
Reasons
Remarkable Visual and Graphics
One of the key features of UE4 game development and the main reason why this particular engine is frequently used in the development of high-tech AAA rated games is the ultimate quality and the extent to which the graphics are photorealistic. Tools like real-time HD rendering, path tracing, sophisticated lighting and virtual texturizing enhance visual effects without affecting the performance. In this way, the player is fully immersed in the smooth gaming experience. The graphics, along with multiple visual-specific tools, are also the main reasons why the Unreal Engine is often chosen for the development of VR-infused games and simulations.
more..
Multi-platform development
Being able to release the game on a particular platform or even multiple platforms is one of the things Pingle Studio Unreal Engine developers are ready to do. With Unreal Engine, deploying and porting software doesn't require the resources and time needed with other engines. Furthermore, the range of platforms is quite impressive and includes PC, consoles and mobile platforms, such as Windows, macOS, Linux PCs; PlayStation 4 and 5, Xbox One and Series X, Nintendo Switch; as well as iOS and Android mobile devices. Demand for Unreal Engine mobile game development has recently risen, due to the success of UE4 studios worldwide.
more..
Expertly crafted toolset
Epic Games, also referred to as the Unreal Game company, took its time to create a user-friendly toolkit that exists within an intuitive editor. There are no problems in terms of complexity or size that cannot be addressed with the UE tools. Things like world-building, including landscapes and water system tools, scalable foliage, cinematographic lighting, visual scripting, animation network, material execution, physics, AI, performance and memory optimization are all available for specialists of all categories while working with the Unreal Game engine.
more..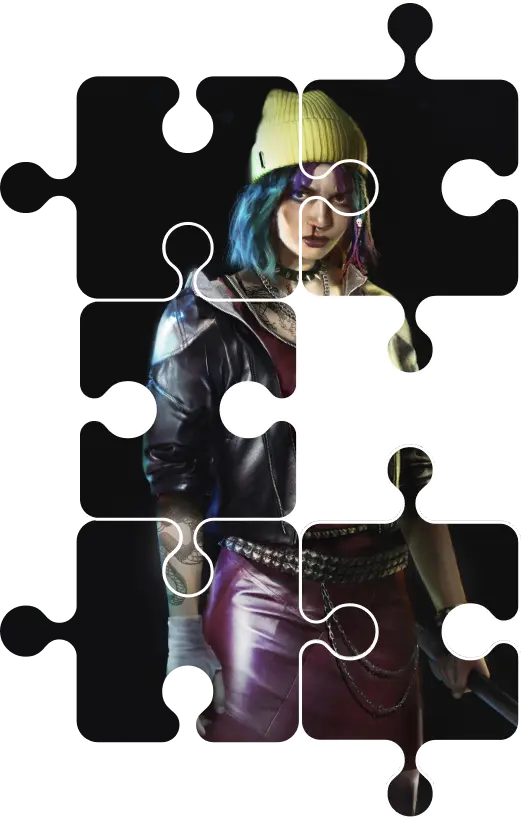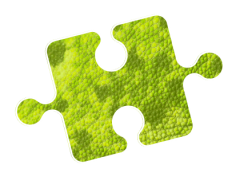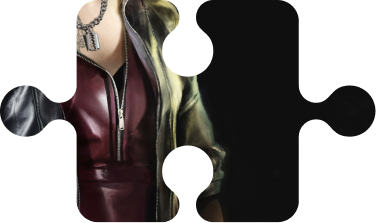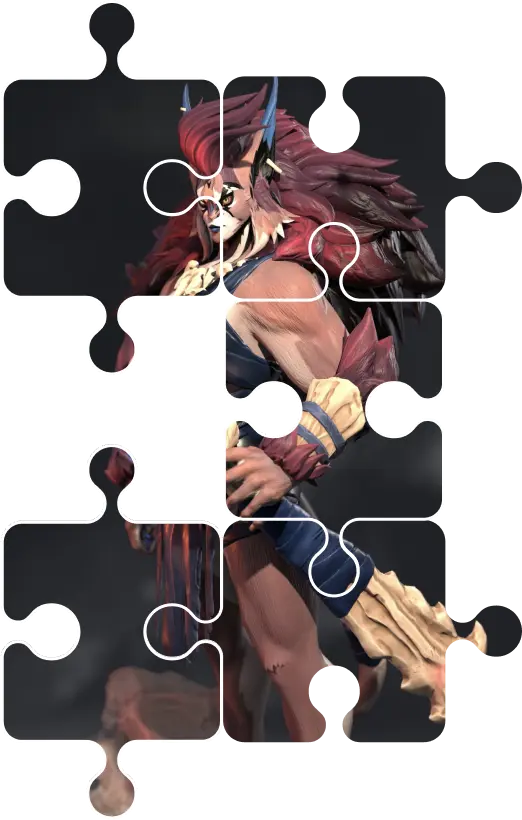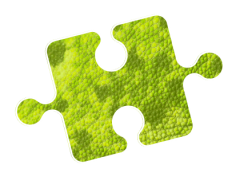 Open source code and C++ API
The engine's owner grants free access to the complete C++ source code. That is why the software encourages innovation: a community of Unreal Engine developers has evolved with it. The source code can be studied, customized, and extended, which we at Pingle Studio regularly do for providing unique gamedev solutions. An Unreal Engine robust C++ API allows the software's functionality to be extended. Live Coding helps developers test their progress without shutting down the Unreal Editor.
more..
Leading-edge Blueprint tools
Blueprint is another technology that largely contributes to the Unreal Engine studio's success. It's a unique way of game development in Unreal Engine that doesn't require learning programming languages. In other words, it's a visual scripting system used for prototyping that doesn't require coding. Creating prototypes via UE Blueprints has helped our Unreal Engine game design team to create and test hundreds of prototypes for game mechanics and gameplay solutions.
more..
Looking to hire Unreal Engine developers for your project?
Game development with Unreal Engine is a challenging task, But Pingle Studio always accepts challenges. Our professional development team will make sure they walk you through all stages of game development, constantly ensuring that our concepts correspond with your vision. You can rely on our team to deliver and implement a customized solution at cost-effective rates.
Project lead
The primary contact point and key driver for all aspects regarding the project from the Unreal Engine game development team. The project lead has a deep understanding of all the project ins and outs and is always ready to come up with creative solutions. This member of the team is the one who lives and breathes the project and is available 24/7 to coordinate, communicate and take on board feedback. The project lead ensures efficient delivery of the project.
Developers
The Unreal Engine development team is responsible for creating your game from scratch. Our developers implement various programming languages in your code while simultaneously checking in with the quality assurance team to fix any bugs within the agile system.
Game designers
Unreal Game development wouldn't exist without game designers. As a part of the game creation team, Pingle Studio designers are up to any challenges they find on the path to a unique and well-thought-out game. They implement their knowledge and skill and embody it through captivating game mechanics and terrific gameplay.
Quality Assurance
While working on game development with Unreal Engine, it is important to remember that Game testing QA services are essential for the successful conclusion of every development stage. This is why we've hand-picked a team of professionals who know where to look in order to bring an incredible gaming experience to your future consumers. They know how to find, target, and eliminate unseen and tricky technical problems to enhance the quality and playability of your game.
Tech artists
Specialists who have both programming and creative skills. Our tech artists optimize the game's resources so that they run within the memory capabilities while maximizing the elevated requirements of visual quality.
Animators
Unreal Game development wouldn't exist without these skilled professionals. Animators are the creative types who can make anyone believe that your game characters truly exist. Our animators work to guarantee that every animation mimics reality, helping to immerse players deeper in the realm of your game.
testimonials
See what our partners say
Michael Davies - Producer at Skyhook Games
"
"
It was an absolute pleasure to work with Pingle Studio, who provided great help with both the development and porting of Lawn Mowing Simulator. Their communication, efficiency, skill and experience have been a huge benefit to LMS.
"
"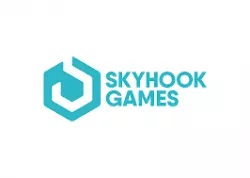 Alex Nichiporchik - CEO at tinyBuild
"
"
We often require help with projects "on fire". Pingle has always been flexible enough to accommodate our needs. They've not been scared by challenging projects. We were able to ship multiple projects on tight deadlines with the challenging tech behind them. Pingle were able to deliver on time.
"
"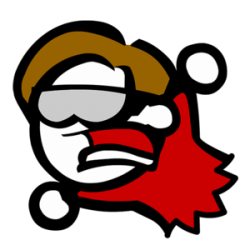 Carter Lipscomb - Dr. Business at Iron Galaxy Studios
"
Iron Galaxy was very pleased with the development work Pingle did for our company. The Pingle team was a terrific functional fit and matched our intensity for high quality deliverables on time or ahead of schedule.
"


Kevin Franklin - Founder/CEO at Final Strike Games
"
"
We needed a partner that was experienced with UI/UX in UE4 and who could help us with the implementation and optimization of features we had already roughed in. We saw the experience level of the team and their focus on UI and UX as key capabilities. Pingle helped us with many different tasks on multiple areas of the game and we are very thankful.
"
"

Nicolas Soufflet - Director of Strategic Partnerships & Sourcing at Skydance Interactive
"
"
We needed an external QA support in the weeks leading to the release of The Walking Dead: Saints & Sinners. Pingle seemed to have all the necessary resources available on top of being a competent and well-versed in VR studio. We identified and addressed a volume of bugs we couldn't have tackled on our own. The game release was a big commercial success and our collaboration ensured a fantastic first impression!
"
"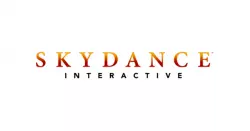 Tobias Fossheim - Producer at Revolution Software
"
"
We knew that Pingle had helped our friends at Dontnod Entertainment in porting their title Life is Strange to iOS. Pingle managed to optimise our existing mobile assets to run on the lowest end devices supported by Apple Arcade to a playable frame rate. A professional, friendly, and experienced studio, which we would recommend without hesitation.
"
"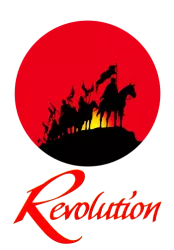 testimonials
How to hire Unreal Engine developers?
Finding the perfect
Unreal Engine development
team that will help you spread your vision is step zero on your way to success. A mile-long list of demands comes to mind when one looks for a studio to match those needs. Undoubtedly, experience is a must, but creativity and empathy is what really matters. Here at Pingle Studio, we make sure you're heard and your ideas prioritized, as we work on our joint mission to create an incredible game. Contact our team for a free consultation and watch your game come alive on the screens of thousands of devoted players.
Is Unreal Engine good for game development?
Over the years, Unreal Engine has gained a loyal audience of developers, designers, and animators, who have created many top-rated and high-selling AAA and indie games. Features like photorealistic rendering, dynamic physics, a robust multiplayer network, and overall software usability continue to attract game developers and companies who focus on creating unique game experiences. With the addition of a feature called Blueprints, the whole team can now be engaged in the process of game creation—no need to have deep knowledge of coding.
What language does Unreal Engine use?
Unreal Engine uses C++, an object-oriented programming language widely used today for its powerful capabilities. This language offers the high degree of flexibility needed for superior game engineering. On top of that, Unreal Engine elevates the game development experience by integrating visual scripting called Blueprints. These Blueprints apply a faster programming option via drag-and-drop. With such brilliant tools at hand, our Unreal Engine game developers team makes the most of the software to bring you exceptional results.